We design interactive, responsive, professional websites!
We would like to make the web design process as painless as possible. We seek to know your needs, and we build the sites to not just be visually appealing, but to also meet your business needs. Give us a try today!
Get me a free quote
View Our portfolios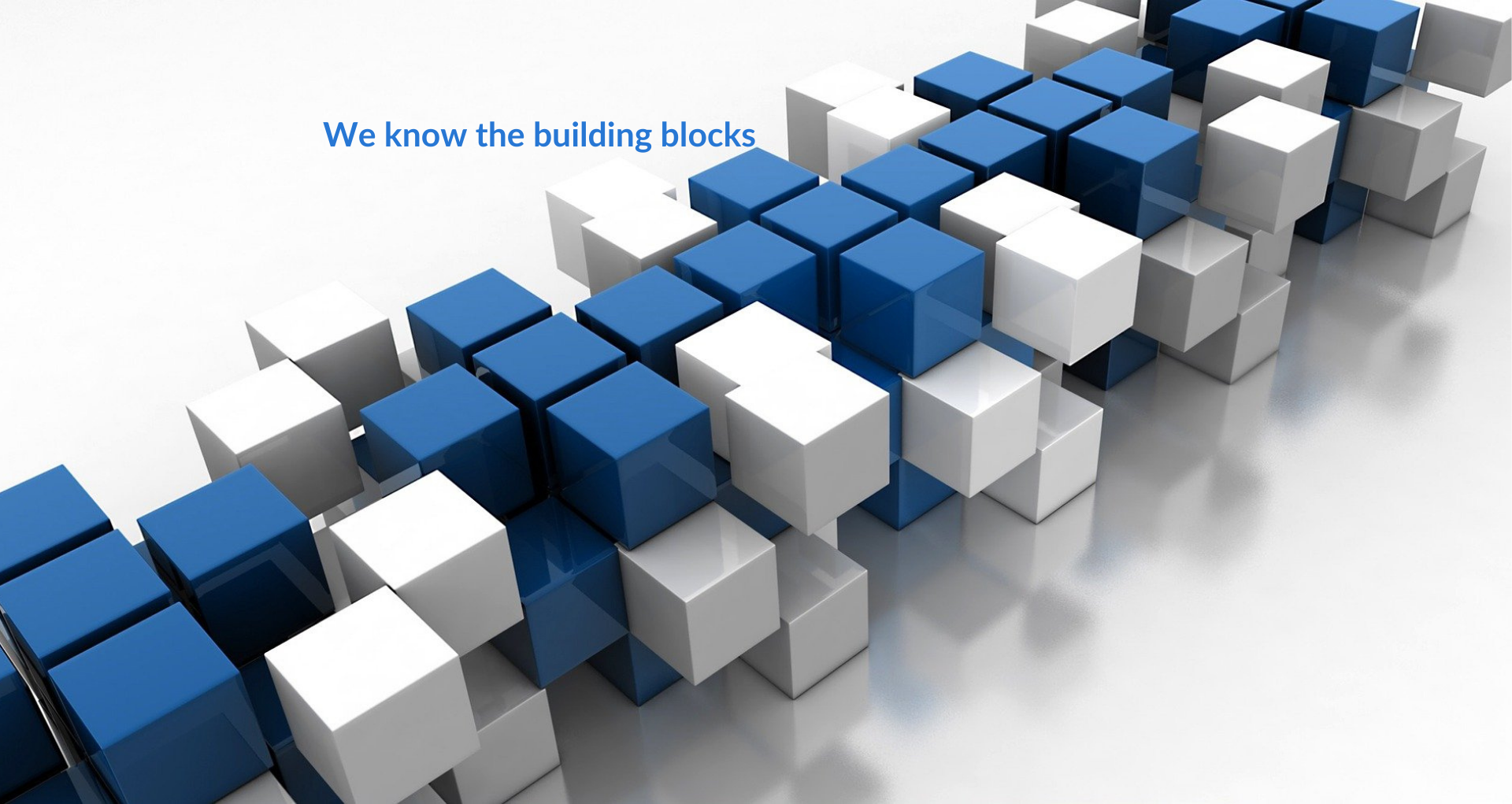 Website Design
The web design process is interactive. We would like to get to know your business and what your goals are. We want to be able to design something that achieves your goals. We will give you updates all throughout the design process, to make sure we stick to the business goals.
Website Design
In the initial design process, we try to understand what your business is about and what you would like to achieve. We then develop the proper wire-frame or blueprint for the design showing the logic behind it. We should then be ready to deploy the graphics for the website after. The design process is seamless and milestone based. 
Branding & Logo
Branding and logo is a big part of every web design process. We want to not just develop a website, but a lasting brand. We want customers to easily identify your company anywhere and to feel good associating with your company.
Content Strategy
We work with experienced copy writers who will be able to develop the content of the website to where it needs to be. Copy Writing is a skill which is rare. But with us, we will take care of this so you do not have to. Our goal is to make your brand sell itself without much effort.
Built From Scratch
We can build a unique website for you from scratch, that is tailored to your needs. Once we understand your business, it should not be a problem for us to come up with a suitable design that is unique to your brand. 
Ecommerce Sites
We have worked with several businesses who own online stores, or NGOs with donation pages. We understand the details when it comes to designing an online store and making the website secure enough to allow payments. 
Maintenance & Updates
We do offer free maintenance and updates of plugins for up to 6 months once the projects has completed. This way, we are able to make sure the project has been handed off well.

Website Development
Our goal in the web design process is to make your site functional, secure and easy to use for the user. We want to be able to produce clean code and a good management interface for your team. The aim is to make anyone in your organisation, be able to train your team to maintain the website.
Website Full Design
Magila Falls Resort Website
This was an extensive project for a company that built a resort in Magila Village Tanzania. The website was built to show the services offered at the resort, with the ability for visitors to be able to book rooms or vacation at the resort.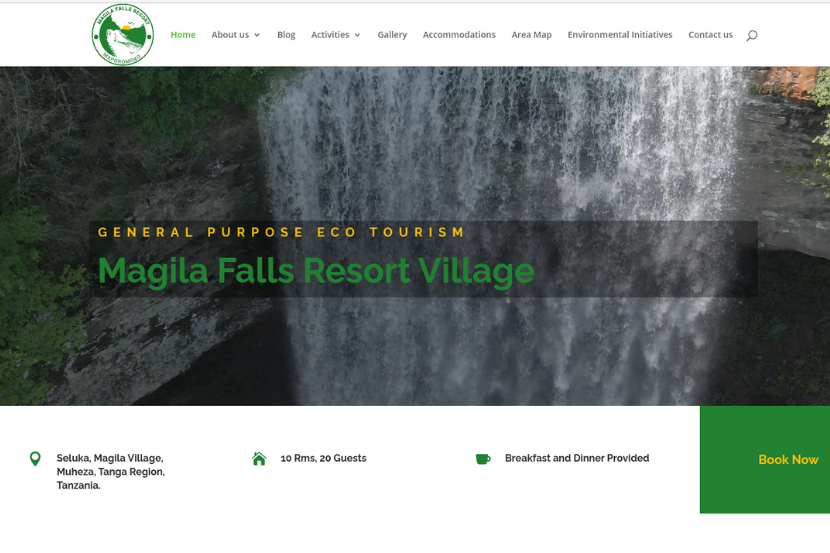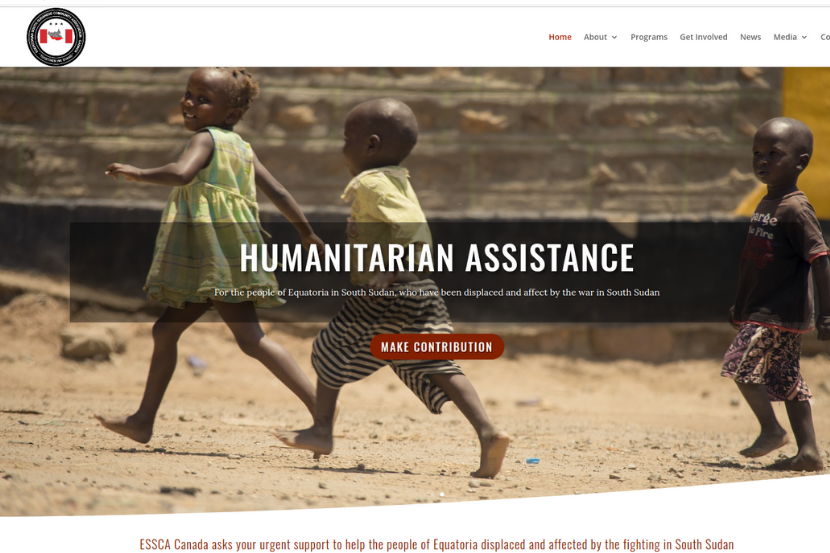 Website Full Design
ESSCA Canada Website
An NGO website developed for a group operating in Canada, but also doing projects in Africa. The goal of the project was to be able to develop an effective informational website, as well as to be able to collect donations and gather sign ups.
Website Full Design
Juba Central website
This was a website built to server as a directory of lists of businesses in one location. The list of businesses were stored in a database and the user had a management interface from which they could allow or cancel a listing.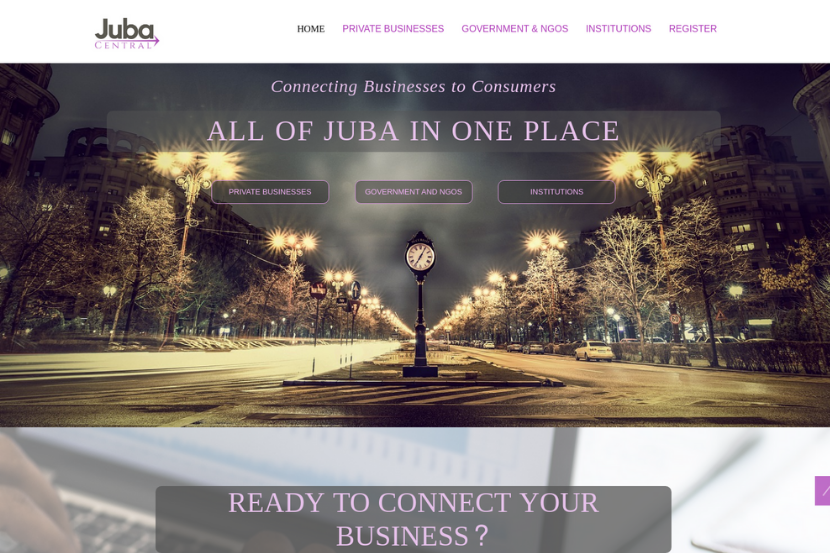 Experience
WordPress web design.
Drupal and Joomla web design.
Working with various plugins and APIs.
HTML, Javascript, CSS.
Email creation and troubleshooting
what's offered
Up to 10 email accounts.
Webhosting at an affordable rate.
Free site maintenance for up to 6 months
Content development
SEO guide
What else we can do
Troubleshooting a website issue
Transferring a website to a different host
Providing training on a particular plugin
Providing advice on SEO and content
Brand development and Marketing
"My website has put me on the global map and for that, i am happy for the design – money well spent."